---
A digital products and innovation studio.
dependable development
Software development and engineering for businesses, startups and non-profits. Build a prototype for your startup or make infrastructure for your business.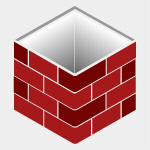 predictable outcomes
Our development team builds upon decades of experience when crafting digital interfaces, products & solutions custom built to your business needs.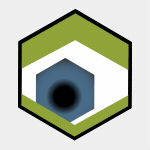 eye-popping experiences
Energize how your users or customers experience your business and brand. Sociological passion fuels our mission to design memorable digital interactions.
---
Proven track-record
For each project, we rely on our extensive experience going back more than a decade. We've deployed apps of all kinds for businesses, startups and non-profits. We've been 'round the block across platforms - web, mobile & IoT.
Refined processes
By building the number of digital products we have, a reliable, reproducible system of managing software projects emerged over time. This experience is captured methodically; writing down what worked, analyzing what failed, and forging these elements into a streamlined process for developing innovative digital products.
Pick & choose what you need
A remote-first developer network means no need for a fixed office or other taxing middleware. If you need professional software development, then don't overpay. We're light and lean and just what you need.
Flexible provisioning
Need a hand on a project for a few hours? Check. Need a longer commitment? Check. With flexible billing, you're able to efficiently provision development based on the changing demands of your business.
Curated partnerships
Each opportunity is curated for an alignment that makes sense for both our partners and ourselves. When we love building cool products, and our partners are motivated to innovate, everybody wins. Amazing digital products are a natural by-product of this combination.
---
Our Mission:

to build

great apps

for the future digital economy

Learn more about our motivations, our passions and why we do what we do.
Our Customers Agree
A commitment to quality, service and reliability makes a real difference when building software.
---